22 Sep 2023
England Woodand Creation Offer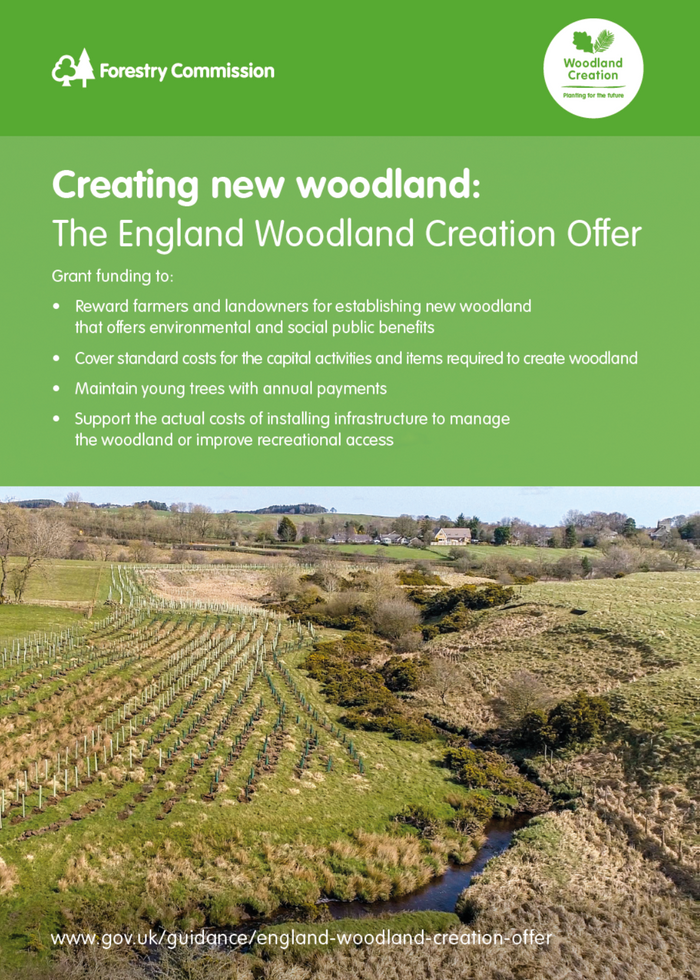 The England Woodland Creation Offer (EWCO) rewards farmers and land managers for establishing new woodland that offers environmental and social public benefits.
There are four types of payment available under EWCO:
support for the capital items and activities to establish new woodland, with payments covering 100% of standard costs (the national average)
ten years of annual Maintenance Payments to help establish the young trees once the capital works are complete
a contribution towards the actual cost of installing infrastructure to either enable the current and future management of the woodland, or to provide recreational access
optional Additional Contributions where the location of the woodland and its design will deliver public benefits. You can apply for multiple Additional Contributions on the same land where the woodland is in the right location and the design will provide multiple public benefits
Applicants could receive up to £10,200 per hectare, plus a further £8000 in Additional Contributions.