Welsh farmers transform 17th century barn into holiday let accommodation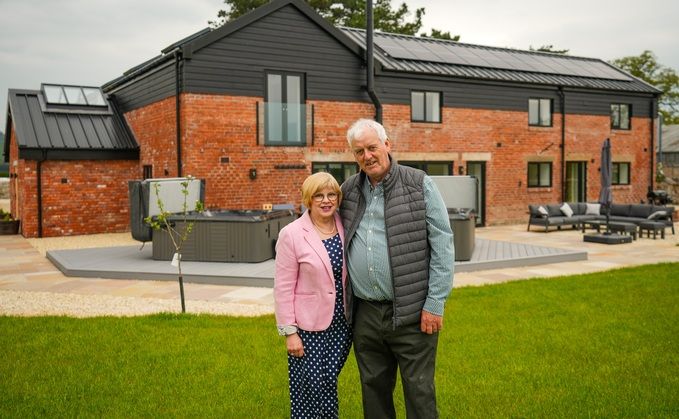 Farmers diversifying their land often have to contend with a host of economic, environmental and cultural challenges, but adapting a historic building can bring additional hurdles.
Montgomeryshire sheep farmers Terry and Lynda Evans, along with their daughter Victoria, wanted to transform their 17th century barn into holiday let accommodation in 2019.
Dating back to the life and times of William Shakespeare and Isaac Newton, and the reign of Queen Elizabeth I, the barn holds a special and prominent place in the hearts of the farmers who live in the village of Berriew, Wales.
They wanted to find a project which would help them step back from the daily commitment of managing stock on-farm, but did not know where to start.
After booking on to a one-to-one diversification clinic with rural business consultant Jeremy Bowen Rees and Farming Connect development officer Owain Pugh, Mr and Mrs Evans wanted to seek help sourcing revenue and ideas for their diversification project.
If you are looking to find inspiration, diversification opportunities and innovative ideas, then Farm Business Innovation 2023 is the place to be. So, what are you waiting for?