Starting small and reinvesting could build farm diversification success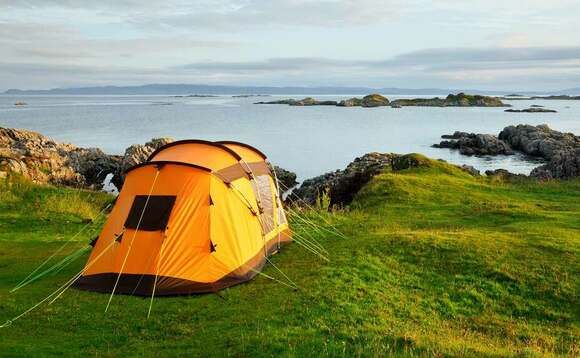 With a dearth of grant funding available, starting small and reinvesting a portion of profits could be the best option for farmers looking to diversify.
That was the message from Dan Yates of Pitchup.com, who highlighted some of the most lucrative diversification schemes started on a shoestring budget.
Staycations saw a boost during the Covid-19 pandemic, as more people holidayed in the UK when international travel was restricted.
Funding diversification
But holidays in Britain have remained popular with the public keen to experience the UK countryside. Options for farmers include everything from providing pitches for tents and touring caravans, to glamping pods, tipis, tents and shepherds huts to holiday cottages.
Holiday options can also complement other diversifications on-farm, with those staying at the sites using nearby farm shops, dining at restaurants and cafes or going alongside family friendly tourist attractions, such as farm parks and experiences.
At the other end of the scale, there are opportunities for farmers providing sites with minimal facilities for those looking to camp off the beaten track and connect with nature, and these could be an entry point for those looking to dip their toes into agritourism without making a large investment.
If you are looking to find inspiration, diversification opportunities, and innovative ideas, then Farm Business Innovation 2023 is the place to be. So, what are you waiting for?