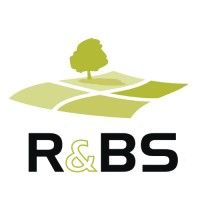 Rural & Business Specialists Ltd
Stand information: FM570
THE FARM AND RURAL MORTGAGE SPECIALISTS
ruralmortgages.co.uk
Whether you are diversifying, expanding, buying property, converting buildings, refinancing or have other business plans, we can help you find the right mortgage on the best terms to help you fulfil your dreams.
There is a large amount of variation in bank appetite and lending terms. Your proposal may not fit with bank criteria, or you may want to make sure you are being offered the best deal that strengthens your business strategically for now and future generations. To be assured of success, the finance landscape needs to be navigated carefully.
That's where we can help.
We are farm and rural finance specialists helping farms, estates and any rural business (including rural tourism, farm shops, camp sites, holiday cottage complexes, fisheries, forestry, livery, studs, vineyards, garden centres and kennels) access finance.
A few things set R&BS apart in the rural finance market:
Independence – we have no affiliation to a single bank or lender which means you get truly unbiased guidance and finance choices, and we genuinely place our customers front and centre without any compromise;
Expertise – with our farm and rural specialism, and years of experience, your chances of getting funding on the best terms are maximised as we know which lenders have appetites for different rural scenarios, what they want to see, and how to create successful lending proposals;
Understanding – you don't need to explain your business to us, we only work with farms and rural businesses and our team have years of experience in farming and agricultural banking;
Relationships – we have strong contacts with over 30 different lenders from high street banks, private banks, alternative lenders, commercial lenders and other finance providers, which means whether you have a normal or unusual rural proposal, we can match your funding needs with the providers offering the best solutions;
Personal service - our experienced consultants will guide you through the minefield of mortgages, lead the process, liaise with lenders and other parties on your behalf, and negotiate interest rates and terms for you, thus cutting your time and stress.
Given our authority, independence and specialist rural expertise why not make R&BS your first point of contact for your funding requirements?
From just a five-minute conversation, we'll be able to provide a likelihood of funding success along with the likely borrowing terms and if not, we'll provide guidance as to how to engineer a position to achieve a positive lending result.

We're easy to talk to, so feel free to give us a call:
North 0800 781 1822
South 0800 781 0639
Address
The Raylor Centre
The Raylor Centre, James Street,
York
Yorkshire
YO1 3DW
United Kingdom
Exhibitor News & Insights