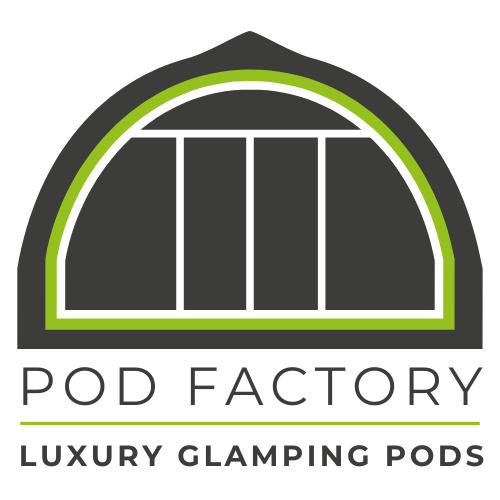 Pod Factory
Stand information: FM380
Pod Factory are one of the UK's leading luxury cabin and pod manufacturers. With their customisable builds, all year around use and plug and play electrics/heating, you can be confident that your investment will impress your guests, provide a luxury stay and be durable enough to stand the test of time.
Did you know not all Glamping pods come with ensuite bathrooms? Pod Factory units all come with a private shower, toilet and kitchen facilities as standard, offering a homely and convenient stay.
Imagine a luxury camping holiday with your family? Or perhaps a getaway with friends? No problem, Pod Factory offer both large and compact sized units suitable for dinner parties, lounging around and separate bedrooms for space and privacy.
At the Farm Business Innovation Show, Pod Factory will be showcasing their pods so you can get a chance to see them in person, step inside and get a good feel for what luxury camping is all about!