23 Oct 2023
Things to consider when setting up a self-storage site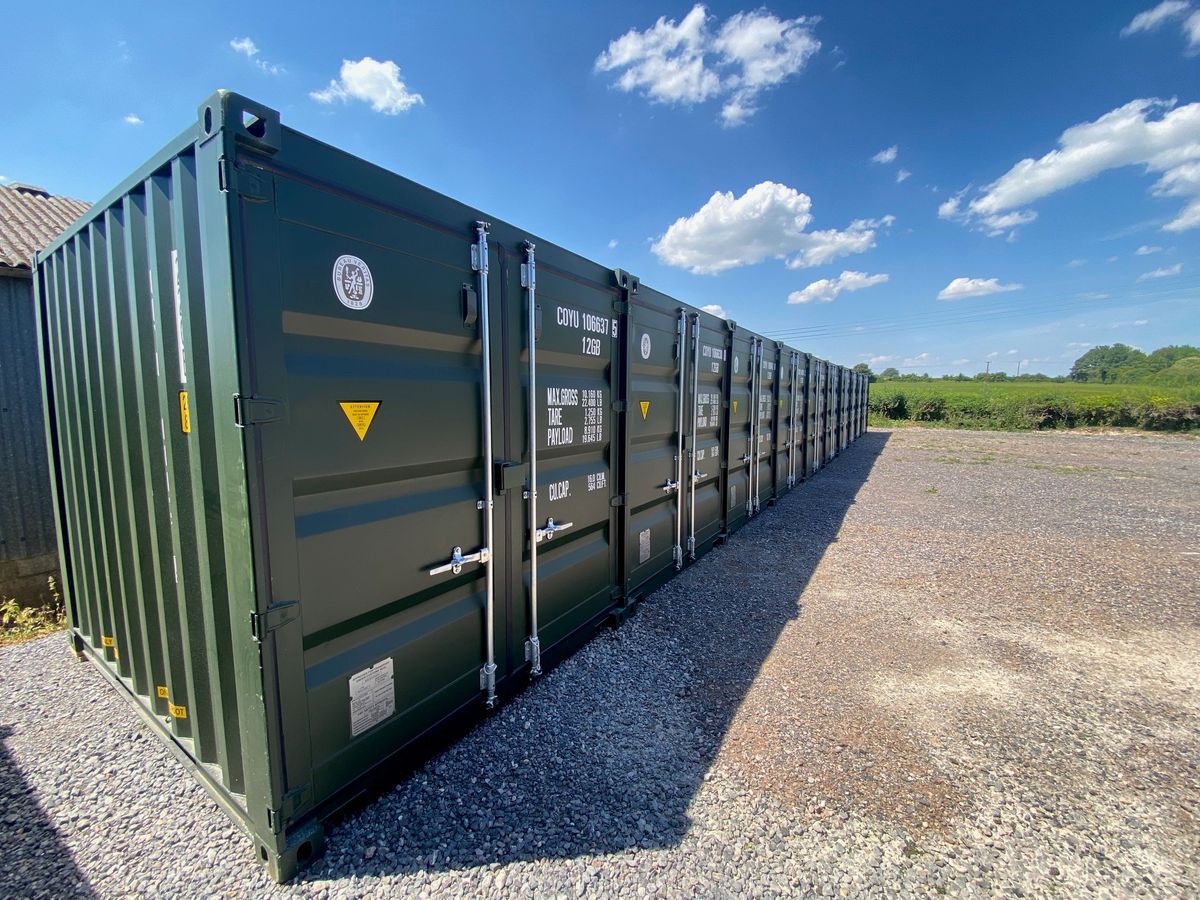 As of late, the self-storage industry has become extremely competitive, so to ensure that your self-storage site stands the best chance at success, it is best to have a game plan and as much knowledge as possible on the do's and don'ts of containerised self-storage.
Below are some things to consider when establishing a self-storage site:
Site Location
The majority of indoor self-storage sites are located near cities. This makes them seem appealing and convenient and are often perfect locations for a strong stream of business. It is always worth researching new and potential locations that may be best suited for storage needs.
If your site is situated in a rural area, you need to make sure the access is very good (ideally near a main road) so customers will see you when driving by. Lorries will also need to access the sites to deliver the containers.
Similarly, when choosing a location, it is essential to choose a flat area of land that will not change over time as containers must be placed on a level surface to avoid premature damage. For this reason, we recommend a hard surface such as tarmac, gravel, or concrete to place your containers.
Competition
It is important to do some market research before you begin your enterprise, as you must ensure that there is enough demand for what you are going to offer. If you have self storage sites nearby which are already offering container self-storage, then perhaps ascertain if they are at maximum / near maximum capacity?
Another thing to consider is the demand in your area – is it well populated or is your site located far from villages/ towns.
You must also make sure that once you have set up your site, you are advertising and marketing thoroughly. You want to attract as many customers as possible and a good way of attaining this is through social media or a website.
Planning Permission
In the UK, containerised storage units are classified as temporary structures and therefore theoretically you do not need to have planning permission as you can relocate them easily. However, whether you may or may not require planning permission depends on the unique situation/ area you are located in.
For example, if you are using storage containers for long term structures and businesses and the containers are become increasingly more like 'static' then you may require planning permission.
If your containers are in more public places such as housing estates or AONB (areas of outstanding natural beauty), then there is an increased likelihood or requiring planning permission.
Therefore, no matter the situation, we would advise that you always check with your local council just in case your self-storage site requires some form of planning permission.
New vs Used
When setting up your self-storage site it is important to consider what your future customers will want. Often a customer will be more pleased with a high-quality container that offers them the best value for money. Therefore, we recommend the 'one trip' containers for your site as they will come equipped with better ventilation, better doors, and a cleaner and more presentable appearance.
Space Maximisation
When preparing your site, it is important to make the most out of all the available space at your location. In turn, using all your space efficiently is vital for revenue maximisation in this industry.
To achieve this, you must be aware of the dimensions of your site and how you want to best use your space (how many containers can you site, and what sizes do they need to be?). With this information we can design a layout for your unique plot of land which will suit your requirements.
Another consideration is the option to stack your containers. Often due to space restrictions, self-storage site owners struggle to efficiently use their space. A common answer to this problem is to stack containers to create two storeys. This adds another whole level of space, increasing storage capability, size and most importantly profitability!
Insurance
For self-storage contracts, insurance is essential for owner operators and for customers to reduce risk of damage from floods, fire, storms and most importantly theft.
An owner of a self-storage site must present clear insurance paperwork to their customers as well as insisting that the customers buy insurance for the items they are wishing to store.
Security
To ensure that your site is as secure as possible, we recommend the following additions to your self-storage business:
Monitored CCTV footage.
A secure perimeter.
Monitored security alarms.
Secure locks on containers.
Condensation
Although shipping containers are waterproof, the interior can often build up some moisture over time and this can potentially damage the goods stored inside. To prevent the build-up of moisture, we recommend the use of anti-condensation poles or 'Grafo'. Both will help to reduce condensation in your containers.
How Boxtor Can Help
At Boxtor we want to ensure that setting up your own self-storage site is as easy and manageable as possible, so we offer the following services to assist with this process:
We supply new containers of various sizes all across the UK. These include 6ft + 8 ft + 10ft + 20ft + 40ft.
We deliver containers to precise locations using Hiab lorries.
We provide lock boxes on all our new containers.
All our new containers have a minimum of 12 vents to reduce condensation with our new self-storage specification having up to 18.
We sell anti-condensation poles and can install Grafotherm treatment on the interior walls of your container if required.
We build containers in a paint colour of your choice (minimum order 20 x units from factory for a bespoke paint colour) – this means you can match your branding!