8 Steps to Starting a Self Storage Business on your Farm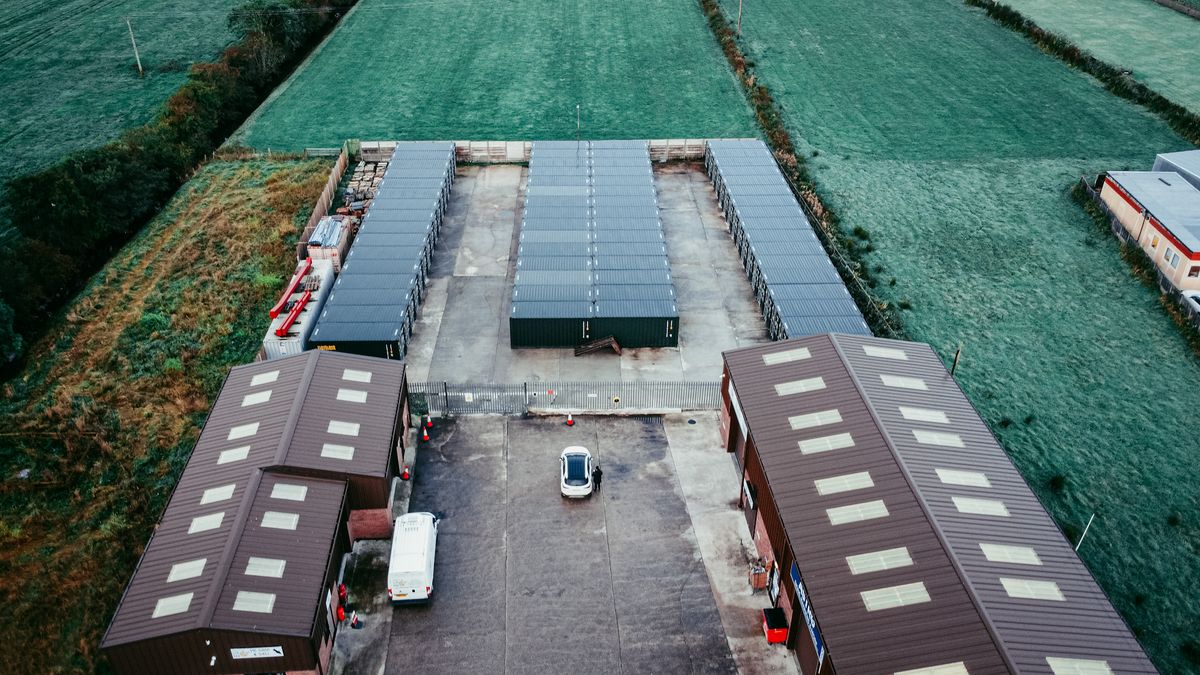 Farm diversification is a popular strategy among farmers to supplement their income and explore new business opportunities. One such opportunity is establishing a shipping container self storage business. With the increasing demand for self storage solutions, this business can prove profitable while making the most of unused farmland.
The self storage industry in the UK is experiencing consistent year-on-year growth and is approaching a valuation of nearly £1 billion. With the surge in new residential construction and the increasing number of entrepreneurs launching businesses, the demand for self storage solutions has never been higher. Since the year 2020, the number of shipping container self-storage sites has experienced a noteworthy increase, growing by 31%. This presents an opportune moment to embark on this venture.
1. Market Research
Before diving into any business venture, thorough market research is crucial. Investigate the local demand for self storage services and identify gaps in the market that you can fill. If existing storage facilities in your area are operating well below capacity, this could indicate a viable opportunity for another self storage business.
2. Location
Selecting the right location is key. Your farm's location should be easily accessible and visible from main roads to attract potential customers effectively. 66% of people identified a self storage brand from its roadside presence and 62% of customers travel less than 15 minutes to their unit.
3. Planning Permission
Check with your local planning authority to determine the need for planning permission based on factors like land location, facility size, design, and local regulations.
4. Site Preparation
After securing the required permits, it's time to get your site ready for your shipping container self-storage enterprise. This preparation phase may encompass tasks such as clearing the land, levelling the ground, installing drainage systems, and establishing a solid foundation for the containers. Ensuring that the containers are positioned on perfectly level ground is crucial to prevent any issues with doors becoming difficult to open or close.
5. Container Selection
Select the appropriate containers: opt for those that are secure, resilient, and in excellent condition. Brand-new shipping containers often feature extra vents, which help mitigate condensation problems, but for added protection, you may also consider grafo-therm insulation. Among container self storage options, the 20ft New (One Trip) Shipping Container stands out as the industry's most preferred unit. An additional advantage of choosing new containers is the choice of colours, with options like blue or green, whereas used units may come in various colours, as they are often the surplus stock of shipping lines.
6. Security Measures
Security is a top priority for self storage customers. Implement security measures like cameras, alarms, access controls, and tamper-proof lock systems for the containers.
7. Marketing
Promote your business via local advertising, signage, and online marketing tactics. Explore the potential of offering rewards to customers who refer others to your facility. It's important to note that a significant 75% of customers rely on the internet when searching for local self storage options, underscoring the importance of having a well-optimised website for organic search results and a comprehensive Google Business profile. Research shows that businesses with fully completed Google My Business listings tend to be viewed as more trustworthy and attract a higher click-through rate. Remarkably, 46% of all Google searches pertain to local information, encompassing individuals seeking nearby self storage solutions.
8. Management System
Consider the investment in facility management software as a means to streamline your operations, elevate customer service, and efficiently handle data. Embracing this software will enable you to maintain a competitive edge and meet the evolving demands of your customers. It's noteworthy that a substantial 86% of storage sites now accept online bookings and payments.
Additionally, there are software providers offering packages without initial setup fees or binding contracts – you have the flexibility to cancel anytime without incurring any penalties. These robust systems are designed to significantly reduce the time spent on repetitive tasks such as managing invoices, processing payments, assigning entry codes, and overseeing facility management, potentially saving up to 90% of your valuable time.
By starting a shipping container self storage business on your farm, you can diversify your income streams effectively. Conduct market research, choose the right location, adhere to regulations, secure quality containers, implement robust security, market your business, and employ management software to create a successful self storage venture that meets the growing demand for convenient storage solutions. Embracing automation, as outlined earlier, will be a valuable asset in streamlining your self storage business operations and driving its growth.