15 Oct 2023
MEIKO IS A SUSTAINABLE DISHWASHING AND FOOD WASTE RECYCLING SPECIALIST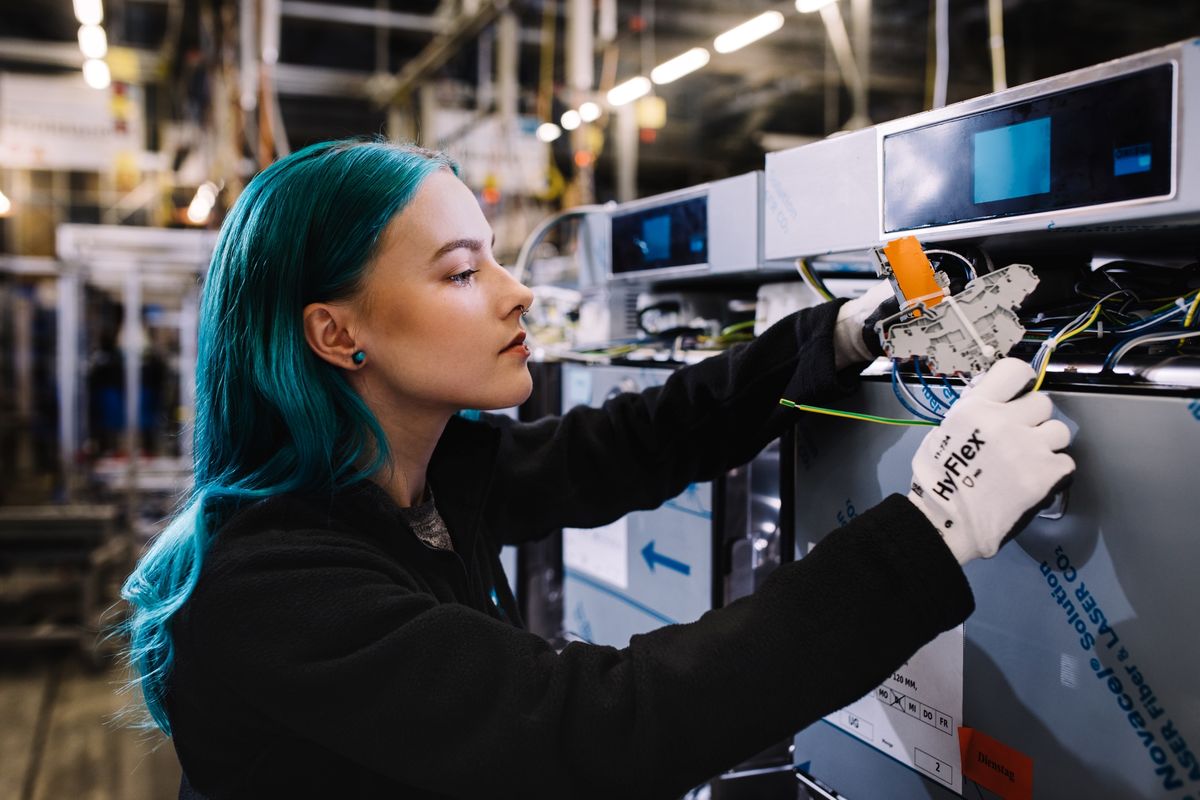 The caterer must know that the meal tray, glass, bottle, plate, or cutlery put in front of the customer is sparkling clean and sanitised – and free from the risk of coronavirus, and with Meiko, that's what they get.
Meiko is also a specialist in food waste recycling, and we have centred on homogenisation to treat food waste. This model works across Europe because it turns all food waste into the ideal feedstock for anaerobic digestion and biogas.
Meiko BioMaster stands alone or is fabricated into tabling. It replaces food waste bins and links to sealed storage tanks sized to suit the volumes produced.
Whatever your dishwashing requirement, Meiko has a tried and tested solution. We have small, medium, and large machines, plus a huge range of labour-saving accessories and tabling arrangements.
We boost sustainability back of house by optimising the energy, water, and chemicals usage of undercounter, hood-type and rack transport dishes, glass and potwashers.
We also create a working environment that helps to keep good staff by using ergonomically designed equipment and sensitive planning and layout.
Our response to emergency breakdown callouts delivers a very high first-time fix, which is a considerable assurance for our customers.
What makes Meiko UK 'different' is that we treat each customer individually and tailor a solution to their needs. This is not an empty promise. It is how we run the company.
We can supply the dishwash machine and water treatment and now tailor-fit a chemicals and maintenance package to suit, including Nordic Swan accredited ECO chemicals.
Meiko UK has, without a doubt, grown to be the most highly regarded warewashing supplier in the UK.
Meiko, the manufacturer, is a warewashing specialist and has achieved a reputation for exceptional build quality, matched by sustainable performance in energy, water and chemicals savings.
'Meiko says its carbon neutrality is only four years away!'
Sustainability has come to the fore, and Meiko is leading the dishwashing world and laying down a benchmark.
It dared to explicitly state that it intends to be carbon-neutral in its manufacturing by 2025!
A carbon-neutral future is now a reality for the European foodservice market...and if we can do it, so can the rest of the world.
To give you an idea of how determined we are to achieve carbon neutrality – Meiko changed the menus in the staff canteen to lower carbon alternatives. We have reviewed the suppliers, looking for the lowest carbon route to manufacturing. The employee's daily commute is targeted, and car sharing and bike riding are encouraged.
Please find out more about Sustainable Meiko in its Waste Report: https://www.meiko-uk.co.uk/en/campaigns/footprint_waste_report/