06 Nov 2023
Finance case study: tourist accommodation enterprise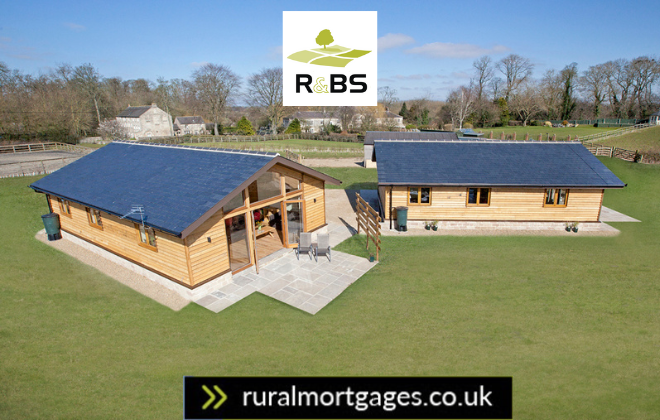 Jane Fowler had done almost all the hard work; she'd navigated the planning application process and achieved consent to develop a house and specialist accommodation for cyclists in open countryside. All she needed to complete her project was funding.
Unfortunately, Jane could not find a lender that would help her, until she contacted Rural and Business Specialists (R&BS).
Jane's proposal had several issues that would not initially appeal to lenders:
The proposed building was timber frame and timber clad and was therefore 'non-standard construction' which few lenders favour.
There was an occupancy clause that tied the cycling accommodation to the house.
It was a commercial property and a start-up venture.
It required funding to build and to become operational, and:
The funds to complete the project relied on the sale of her existing dwelling.
Any of these issues on their own is enough to have a proposal for finance declined; let alone the combination.
Some lenders will assist with development funding, but it tends to be short-term bridging finance which is exorbitant and offers no long-term assurance. This is normally not an option to consider.
Jane was struggling to see how she could make her plans reality and so she contacted Jim Richards at Rural and Business Specialists (R&BS).
R&BS repositioned the business proposal for lenders
Despite the challenges, Jim was convinced of the plans and the potential. The development excelled in build quality and environmental credentials. It was cost-effective and would serve a clear market of cyclists using the Yorkshire Way of the Roses Cycle Route.
Significant value would be added to what was previously a paddock. The feasibility study of the business clearly showed that there was a strong commercial proposition.
Jim presented a lending proposal appropriately to several banks and finance providers – with a positive result. The business case convinced a proactive lender to help with funding that would firstly provide the development funding, and which would then convert into a long-term commercial mortgage facility.
Cost-effective development funding and long-term mortgage agreed
The lender provided 100% of the development funds on an attractive interest rate of 5.75% during the build phase. And they also agreed a long-term facility on an interest rate of 4.1% over 20 years once the project was completed.
This ensured a cost-effective solution to complete the development but also provided Jane with the security, from the outset, of knowing that a competitive long-term mortgage would be available once the development finished.
Understanding and experienced support from R&BS
Jane said, "Having put nearly three years into researching the project it was refreshing to find R&BS and Jim Richards. Jim immediately grasped what I wanted to create and then completed the jigsaw by making funding available. I found the process painless due to his experienced and pragmatic support."
This case study highlights the importance of seeking financial advice from the outset. Knowledge of the funding that could be available will help to create a planning application that 'fits' the lending model. This preparation could help avoid anxiety and disappointment, and ultimately help make a project a reality.
---
If you are looking for finance for your rural tourism or leisure business, we'd love to talk to you to find out more about your project and to find out how we can help you. Speaking to us early gives you the best chances of success. Visit us at Farm Business Innovation (stand number FM570) to find out more.