08 Nov 2023
Finance case study: fishing lake and campsite finance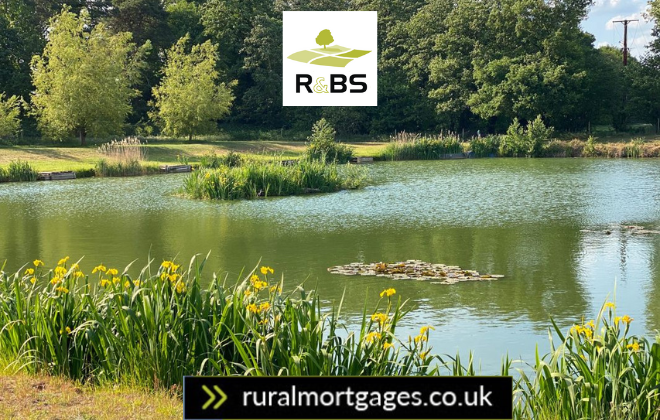 For many new enterprises, high-street lenders aren't keen to take on new clients based on forecasted income and expenses. However, with the right preparation, presentation and expertise it is possible. Read this case study to find out how R&BS helped this client.
Jeagor Farm Lakes is a fishing venue near Mildenhall, Suffolk. Set in 42 acres, the site has three lakes stocked with tench, rudd, bream and carp with top weights of 20+lb. It is a popular venue for day fishing, as well as night tickets and competitions.
Owner, Anita Jenner approached our consultant David West through our website for help to find finance to buy her father out of the business and for capital to put in services for 15 touring caravans, 5 camping pods and an on-site café.
Angling and staycations, particularly camping, have seen a rise in popularity, and under sole ownership by herself and her mother Evelyn, Anita could see both as opportunities to increase income from the site. In addition, they would establish a DIY livery in redundant stables.
Forecast-led project needed a different approach
However, as with many new enterprises, the high-street lenders were not keen to take on new clients based on forecasted income and expenses.
Anita said,
"I knew I needed professional help from the beginning. David was very helpful in guiding us throughout the whole process, from advising us to start with getting a business plan and financial forecasts prepared, right through to getting the finance drawn down."
Using detailed budgets and cashflows, produced by respected local agricultural consultants, David could clearly evidence to lenders that the existing trading income and the projected new income could service the repayments. He also showed that both Anita and Evelyn had the business skills and experience to manage the existing and new enterprises successfully.
Interest-only with a view to refinance in 3 years
As high-street lenders had no appetite at this stage, David approached alternative lenders with this information, requesting a short-term three-year interest-only facility. This would allow Anita and Evelyn to take full ownership of the business, to complete the construction of the site and allow time for the projected income to establish.
They would draw down the money in two tranches – one for the site buy-out and infrastructure, and the second for the purchase and installation of the camping pods. After three years, Anita and Evelyn could then refinance to high-street lenders on better interest rates, as these lenders would support the business once income could be evidenced with formal business accounts.
Providing support through challenging times
An alternative lender approved the application swiftly, but the time to complete and drawdown was very long, because of delays and legal complications relating to the divorce settlement and the land transfer.
With the mortgage uncertain, and the plans in doubt while the solicitors settled the security ownership, David worked hard with the solicitors, with the lender to keep them engaged and committed, and with Anita and Evelyn to keep them calm and reassured!
The process took over a year, with David calling all parties regularly to keep the process glued together. His tenacity and patience paid off, and the loan finally completed and drew down in December 2021, allowing the lakes exciting new plans to begin.
Anita said,
"The process was made so much easier with David on hand. He is incredibly approachable, easy to talk to and he listens.
Nothing was too much trouble for him, and I know we wouldn't have got the finance we needed without his expert guidance."
---
If you're looking for finance for new rural enterprises, we'd love to talk to you to find out how we can help you. Visit us at Farm Business Innovation (FM570) to talk to us.