Case Study: Nanny Sharon's Alpaca Farm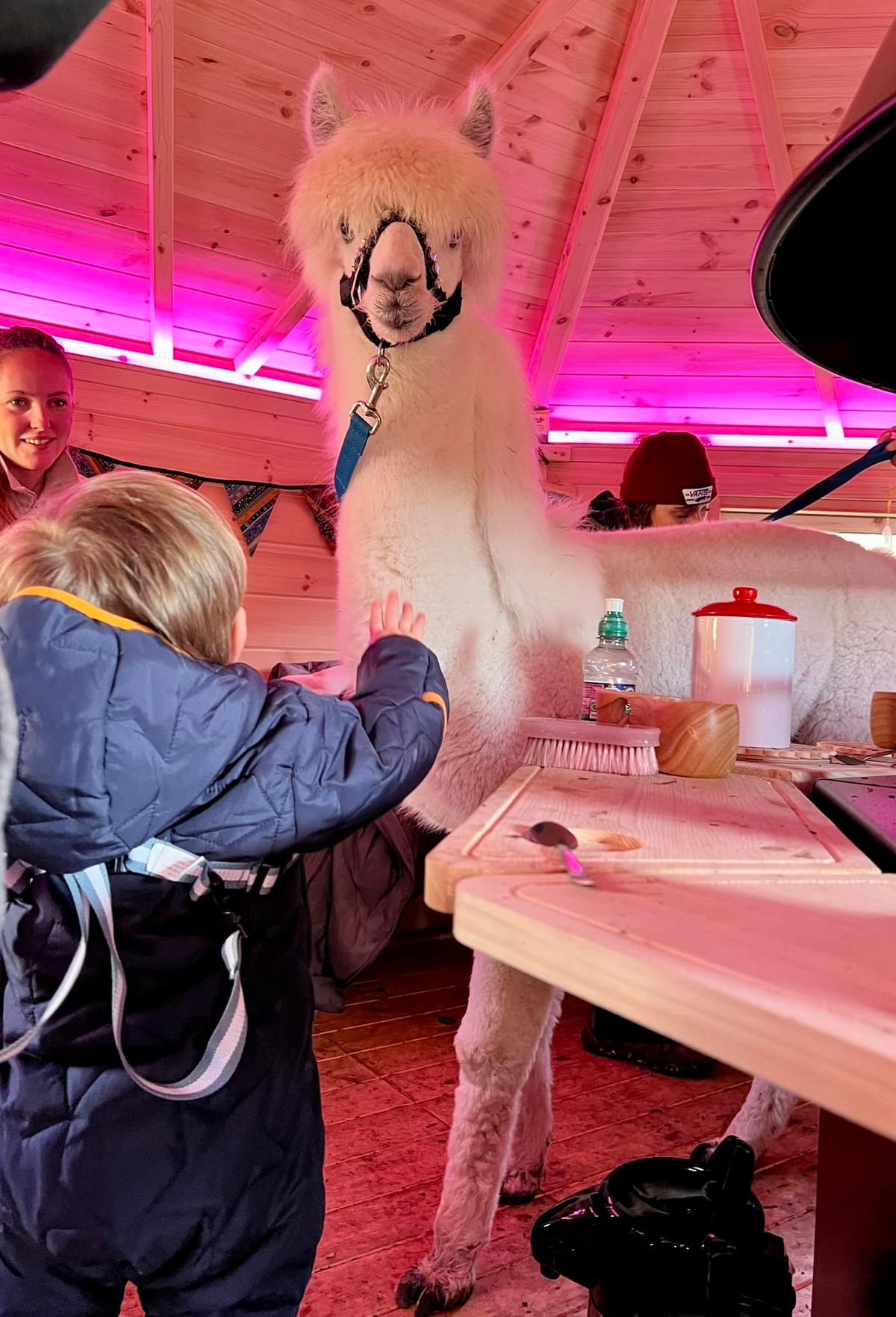 Here at Camping Cabins, we were delighted when Nanny Sharon's Alpaca Farm wanted to upgrade their farm offerings with our cabins. We caught up with the team to find out more about their experience after having their cabins fitted…
The initial concept of the farm began as a dream of husband and wife team, Dave and Sharon. Sharon suffered a cardiac arrest in 2017 and everything changed overnight. Sharon sustained a hypoxic brain injury and the doctors were unsure if she would pull through. But she did. Dave took on the role to rehabilitate Sharon and began building the foundation of the farm as it is today. Spending time outdoors in nature and around animals helped them to process this life changing event and spurred Dave on to find ways in which he could help others in the local community.
In 2022, Nanny Sharon's Alpaca Farm became a registered Community Interest Company, operating as a non-profit organisation. The farm offers a range of benefits for visitors, including companionship, improved motor skills, enhanced mood, reduced stress and anxiety, and increased movement and activity—all achieved through outdoor walks and playful interactions.
What were your reasons for looking into additional outdoor buildings at your farm?
"Firstly, we wanted a suitable indoor space to use during our animal interaction sessions which can accommodate our disabled visitors as well. Here at the farm, it's very important to us that we are accessible to everyone, to ensure everyone can enjoy our farm's benefits. Secondly, with the typical British weather, we wanted some additional outdoor buildings so that our experience could continue to run through rain or shine, giving our customers a wonderful experience at our farm."
How have you integrated the BBQ cabins into your business & how has having them improved your visitor experience?
"We integrated the BBQ cabins by using them as nice, warm meeting places for our visitors to come together after our alpaca walks. We are able to bring some of the smaller animals inside, greatly improving our visitor experience. Our BBQ cabins provide a great space to sit and chat as a lovely end to a brilliant experience of spending time with the animals. The cabins have also been perfect for diversifying our business. We now have the perfect space to either hire out or hold events of our own, like our Santa's grotto experience. We were able to decorate the BBQ cabins and provide that cosy feeling of the magic of Christmas time, which our visitors absolutely adored! Everyone who enters our cabins is blown away and comments on how fantastic they are."
Would you recommend Camping Cabins to other businesses and landowners?
"Of course! Getting cabins from Camping Cabins has really improved our business. Our experience was excellent through the whole process, from design to installation, it was simple and straightforward. The team is very professional and we're so pleased with the results."