Case Study: Bradan Lodges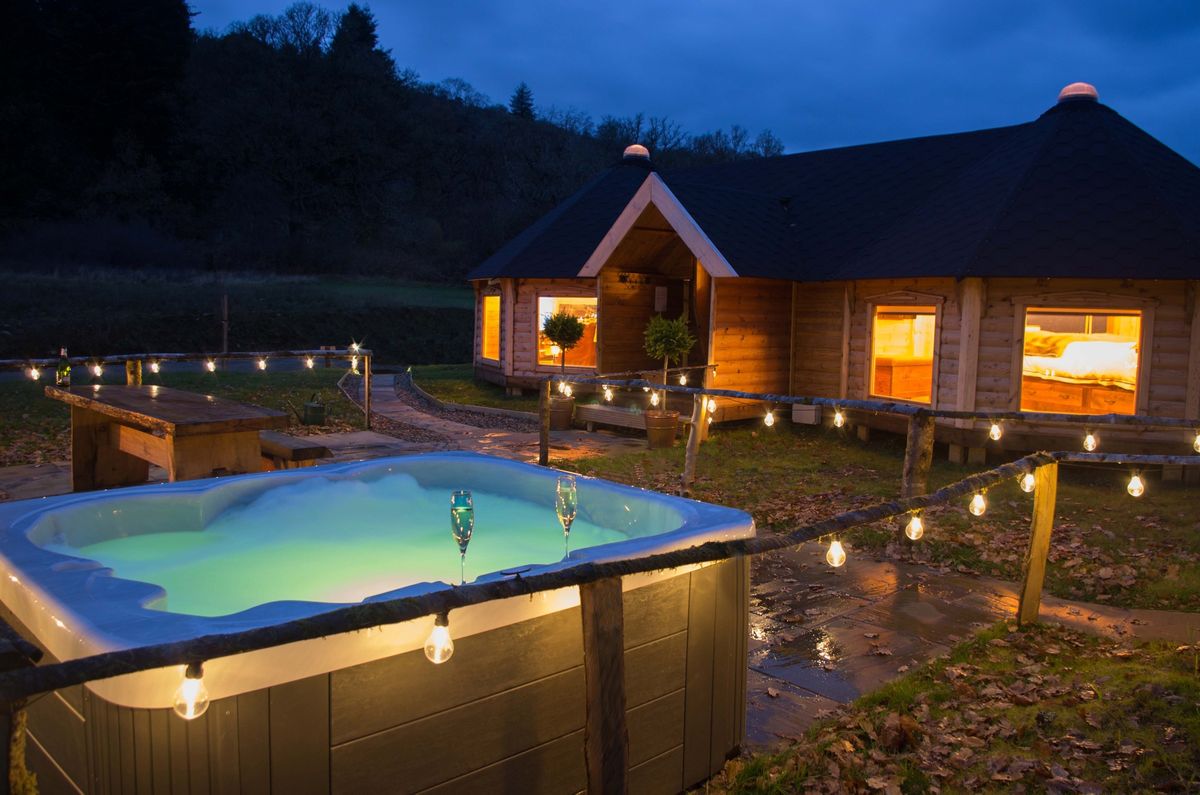 Ross Appleyard at Bradan Lodges took an amazing concept and turned it into a lucrative business opportunity. We caught up with Ross recently, to find out all about his journey with Camping Cabins & how they've helped boost his business...
How did you first find us?
"We found Camping Cabins via their sister company, Arctic Cabins, at The Game Show and immediately bought a BBQ hut for our garden! It is absolutely loved by guests in our B&B and cottages. Then we added a bigger cabin to accommodate our huge spa bath - again an attraction for guests."
The Business Idea
What made you purchase more cabins for the business?
"We were looking for a way of utilising spare land we had on the estate and increasing our holiday cottage business. We spoke to Anne-Marie at Camping Cabins about making a "Hobbit House" that could be rented out as holiday accommodation. It was so successful that after two months we increased the rental charge by 50% & worked out that it would pay for itself in the first year. So we invested our pensions into building two slightly bigger cabins, named 'Wildcat' and 'Woodcock'. We sell them for holiday lets on a three night minimum stay. They each have a private hot tub and BBQ cabin and can generate between £215 and £250 per night."
Challenges & Solutions
"Anne-Marie at Camping Cabins was quick to respond to our queries and dealt with minor teething problems post-installation, very quickly. One door didn't quite fit and they sent a new one all the way to Scotland the next day. We collaborated with Camping Cabins' own designers & worked together to find the perfect layout. The design process was very easy just a series of phone calls and emails. The installation process was brilliant too - the team are experts in fitting these cabins & have it down to a fine art! We were delighted with Camping Cabins overall, the whole process was simple & all staff were very helpful. "
The Result
'Woodcock' is a cosy, romantic cabin for two complete with four poster bed and a roll top copper bath ensuite. 'Wildcat' is for a group of friends or a family and can comfortably sleep five. It has one double bed and three single bunkbeds (all fitted by Camping Cabins) and has a double jacuzzi bath ensuite. Both cabins have fully fitted kitchens. They all have their own private hot tubs, BBQ cabins and fire pits with pizza ovens – what a perfect place to stay! Ross says, "Amazingly, we have had over 95% occupancy during the year and they have massively increased our turnover for a very low outlay."
Ross's Thoughts On The Venture
"The cabins are not the cheapest on the market but they are the best quality; the panels are far superior to other similar products, and we expect the cabins to last at least 20 years. They have been so popular that we fully expect to have recouped our outlay in 12 months. Guests staying in them love the quality of the workmanship and how they are kitted out. They were only opened in July and already we have had several guests who have been twice and booked again for the following year. Our reviews are amazing with 99% giving us 5 star reviews, which is incredible. "
The Future
Are you thinking of expanding the business now you have found how popular the cabins are?
"Our cabins are dotted around the private 500 acres estate. They are totally private and individual - the opposite of a holiday park. Our next venture is to work with Camping Cabins on building a top of the range tree house built to the same specifications as our existing cabins! I would recommend Camping Cabins without hesitation."
We were so delighted to hear how well their business is going with the help of Camping Cabins!