17 Aug 2023
500kW Solar Array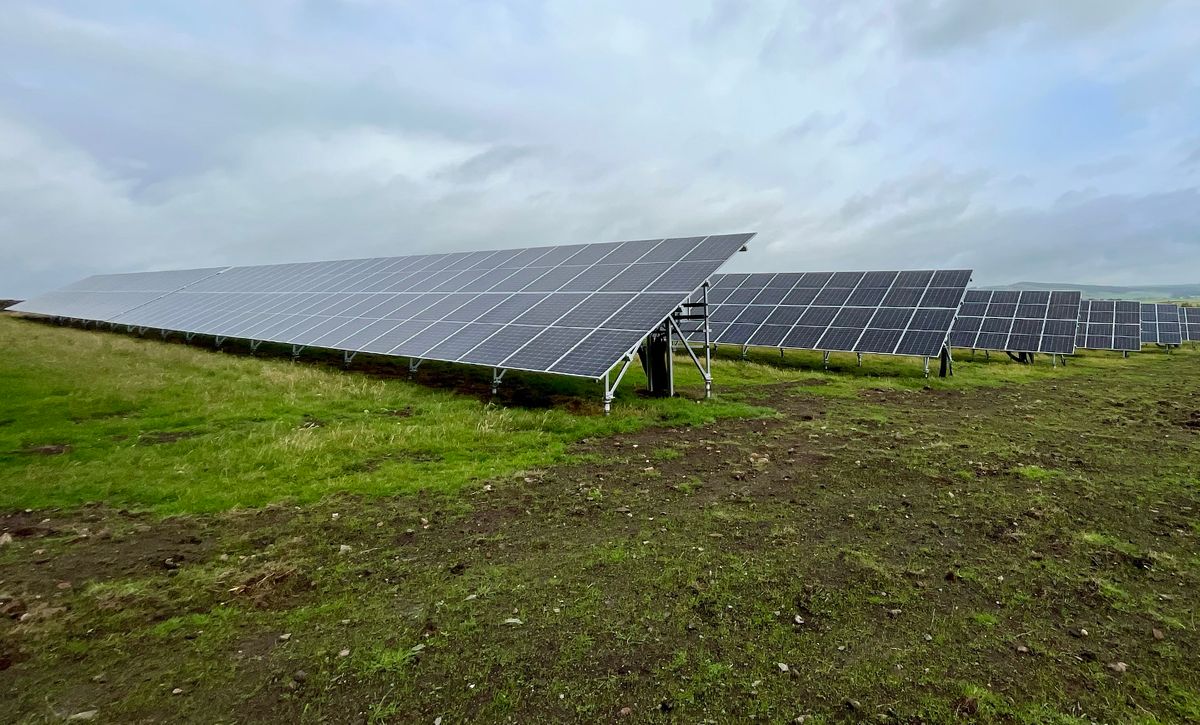 Supply and installation of RADIX Ground Screw foundations and RADIX SolarTerrace racking system for a 500kW solar array in Dumfries & Galloway, Scotland.
The proposed 928-panel solar array faced unique challenges due to ground conditions and site exposure. It required a sturdy foundation solution capable of withstanding horizontal and uplift forces generated by strong winds.
To address these challenges, Ground Screws offered an efficient foundation solution while minimizing disruption to the operational farm surrounding the site. This AgriSolar solution was carefully designed to harmonize with the existing land.
Given the potential issue of shallow soil depths and the presence of bedrock, ensuring the necessary uplift resistance was critical. To tackle this, a thorough site survey and ground tests were conducted.
We successfully installed 388 RADIX PRO Ground Screws using our hydraulic installation rig, REX. These screws provided the robust foundations to secure the RADIX SolarTerrace racking systems in this remote, off-grid location.
Our scope of work also included supplying the complete RADIX SolarTerrace Racking Systems for the project. We conducted training on the proper anchoring of the frames to the ground screw foundations and completed the installation of the racking system, making it ready for the mounting of solar panels.
As a result of our efforts, our customer was able to efficiently install and secure each solar array across this rural location.
Discover more about this project on our website at https://radixgroup.co.uk/case-studies.
If you would like to discuss building on our efficient and low-impact ground screw foundations, please give our expert team a call on 0800 107 5229.
We're ready to support you.