28 Sep 2023
15kW Solar Array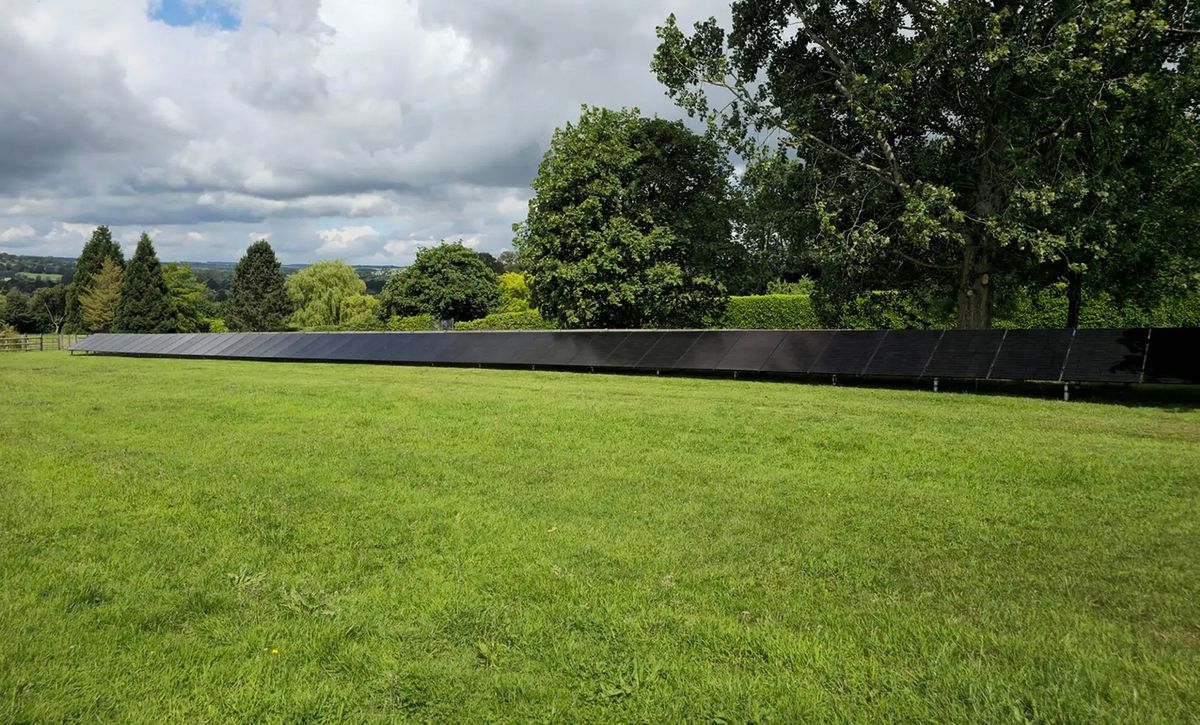 Supply and installation of RADIX Ground Screw foundations and RADIX SolarTripod racking system for a 15kW solar array in Monmouthshire, Wales.
A private individual recently received approval for a 15kW single solar array consisting of 44 panels on their property. To optimize space, the RADIX SolarTripod was employed as a compact racking solution, mounting solar panels in a portrait orientation.
The terrain at the customer's site had a height differential of 1.4 meters across the entire array. Since this variation was not initially part of the planning application, our installation team had to make necessary adjustments while keeping expenses in check and ensuring compliance with the approved plans.
To tackle this challenge, a combination of 24 no. 1250mm and 24 no. 1550mm RADIX PRO Ground Screws were provided and installed. A string line was used to map out the screw positions, following the natural gradient of the ground.
With the ground screws firmly in place, the installation team proceeded to set up the RADIX SolarTripod racking system, securing it on the ground screw foundations beneath.
The installation was successfully completed in under a day and allowed for the immediate mounting of solar modules, including the installation of 44 solar panels, two 7.5kW hybrid inverters, and 10kW battery storage units.